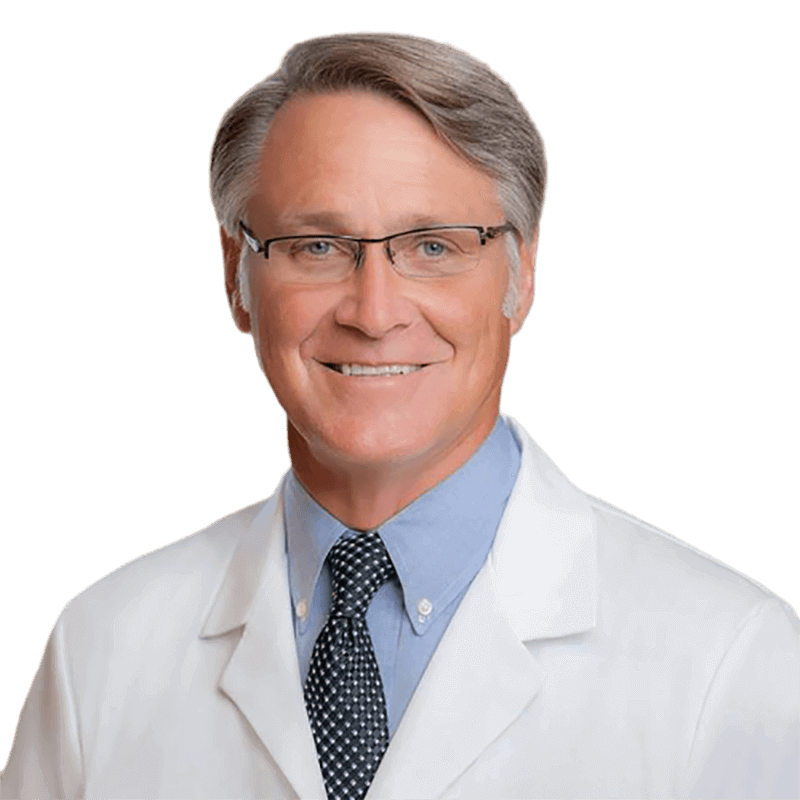 Scott C. Sessions, M.D., F.A.C.S. is a board-certified plastic surgeon in La Mesa, CA and has been performing plastic surgery for almost 25 years. He has always practiced according to the golden rule: he treats his patients as he would wish to be treated in the same circumstances. For Dr. Sessions, this translates to always providing an honest and complete assessment of each patient's concerns and desires so that they can make educated decisions regarding their surgical procedures. He is also dedicated to forming long-term, trusting, and confident doctor-patient relationships. Dr. Sessions's patients can expect a higher level of personal attention throughout the process, including home visits when they are needed.
Specialties and Expertise
Dr. Sessions has regularly performed a variety of different plastic surgery procedures throughout his career, from face and nose to breast and body. He specializes in breast augmentation, breast lifts with and without implants, tummy tucks, and eyelid and neck lifts. Unique to Dr. Sessions's practice is his double plication neck lift technique, which tightens the muscles in the center and outside of the neck. As one of the most trusted plastic surgeons in the area, Dr. Sessions has successfully treated hundreds of men and women. He sees many patients from the region surrounding San Diego, CA, as well as those who have traveled from all over the U.S.
Dr. Sessions spent his early years in Salt Lake City and earned his undergraduate degree from the University of Utah. He then went on to Temple University Medical School in Philadelphia, PA where he was a three-year recipient of the U.S. Army Health Professional Scholarship Program. He obtained his doctor of medicine degree there in 1988 and then spent the next four years in Wynnewood, PA completing his general surgery internship and residency at Lankenau Hospital. During his residency, he was recognized with the Anna Elizabeth Fleer Surgical Research Award. Then, from 1993 to 1995, he completed his fellowship at the University of Missouri's Division of Plastic and Reconstructive Surgery.
Boards:
American Board of Plastic Surgery
American Society of Plastic Surgeons
Fellow American College of Surgeons
American Association for Accreditation of Ambulatory Surgery Facilities
Affiliations:
Licensures and Certifications
Licensures:
State of California, G084594
Commonwealth of Pennsylvania, MD-041741-L
Drug Enforcement Administration (DEA)
Certifications:
Advanced Cardiac Life Support
Advanced Trauma Life Support
Reviews
"I have never been more impressed in my life! If you want to feel like a million bucks then I suggest that you go see Dr. Scott Sessions. He is amazing! Knowledgeable, friendly and handsome! The office is very nice and clean. To top it off... you will be welcomed as if you were family. Jen is fabulous! She is also very knowledgeable, has a great personality and super professional. I highly recommend them."
R.W.
Google
"Awesome! Cool doctor under promises and over Delivers ! Double board certified! Cant go wrong best doctor awesome person go here been going ro this doctor since 2013 none better"
L.A.
Google
"My experience was beyond all expectations. I had a breast reduction that still amazes me how a triple D cup reduced to a B cup could turn out with perfect symmetry and look so nice."
M.W.
Healthgrades
"Jennifer and her sister were so wonderful. I felt like family. Very professional and very clean. My results are beautiful. Thank you guys for a wonderful experience."
R.A.
Google
"I could not be happier with my experience from my very first consultation to my last post-op appointment. It's a very scary decision to undergo plastic surgery, but Dr. Sessions and his entire staff made me feel very comfortable and at ease. Everyone is so nice and they make sure that you are well taken care of like family. If there were any concerns I had during the healing process, the team was there to help me. Dr. Sessions always took the time to explain everything to me in detail. I trusted his recommendations for me and my body type and am so glad I did because he yielded amazing results. The before and after breast augmentation photos speak for themselves. If there is anything else I want to get done cosmetically, I would 100% come back to Dr. Sessions. Highly recommend!"
L.W.
Yelp