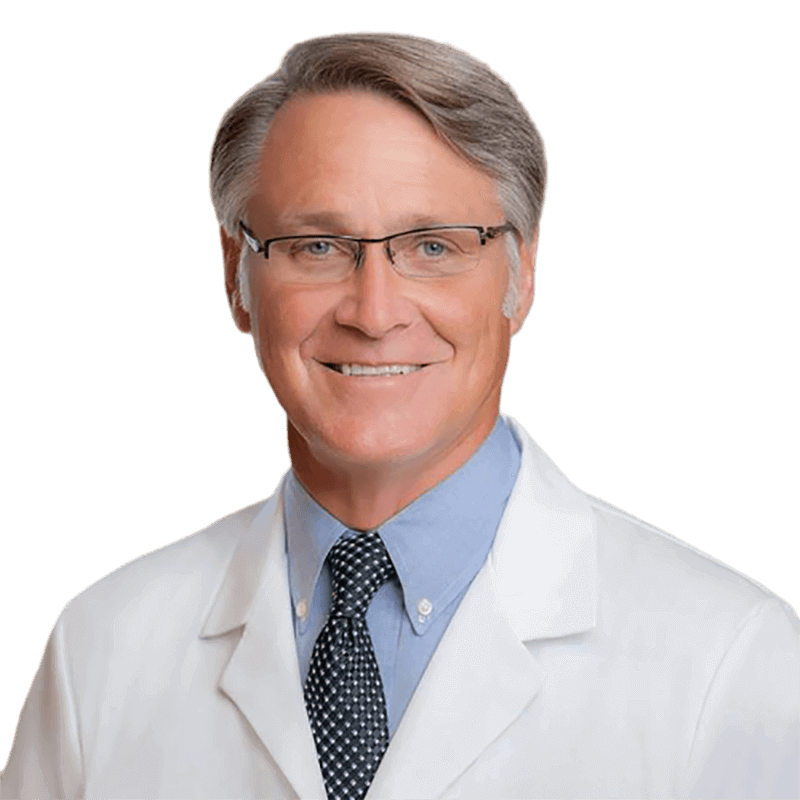 Scott C. Sessions, M.D., F.A.C.S. is a board-certified plastic surgeon in La Mesa, CA and has been performing plastic surgery for almost 25 years. He has always practiced according to the golden rule: he treats his patients as he would wish to be treated in the same circumstances. For Dr. Sessions, this translates to always providing an honest and complete assessment of each patient's concerns and desires so that they can make educated decisions regarding their surgical procedures. He is also dedicated to forming long-term, trusting, and confident doctor-patient relationships. Dr. Sessions's patients can expect a higher level of personal attention throughout the process, including home visits when they are needed.
Specialties and Expertise
Dr. Sessions has regularly performed a variety of different plastic surgery procedures throughout his career, from face and nose to breast and body. He specializes in breast augmentation, breast lifts with and without implants, tummy tucks, and eyelid and neck lifts. Unique to Dr. Sessions's practice is his double plication neck lift technique, which tightens the muscles in the center and outside of the neck. As one of the most trusted plastic surgeons in the area, Dr. Sessions has successfully treated hundreds of men and women. He sees many patients from the region surrounding San Diego, CA, as well as those who have traveled from all over the U.S.
Dr. Sessions spent his early years in Salt Lake City and earned his undergraduate degree from the University of Utah. He then went on to Temple University Medical School in Philadelphia, PA where he was a three-year recipient of the U.S. Army Health Professional Scholarship Program. He obtained his doctor of medicine degree there in 1988 and then spent the next four years in Wynnewood, PA completing his general surgery internship and residency at Lankenau Hospital. During his residency, he was recognized with the Anna Elizabeth Fleer Surgical Research Award. Then, from 1993 to 1995, he completed his fellowship at the University of Missouri's Division of Plastic and Reconstructive Surgery.
Boards:
American Board of Plastic Surgery
American Society of Plastic Surgeons
Fellow American College of Surgeons
American Association for Accreditation of Ambulatory Surgery Facilities
Affiliations:
Licensures and Certifications
Licensures:
State of California, G084594
Commonwealth of Pennsylvania, MD-041741-L
Drug Enforcement Administration (DEA)
Certifications:
Advanced Cardiac Life Support
Advanced Trauma Life Support
Reviews
"After many consults around town, I was referred to Dr. Sessions. I knew it was the right place for me when I arrived. I love his staff and Dr. Sessions is a professional and caring doctor. I am completely happy with my procedure and I have referred him many times."
T.M.
Yelp
"I had my breast implant surgery done by Dr. Sessions on a recommendation. I am so happy I listened. The very first time I walked in the door, I knew this was the doctor for me. He was friendly, candid and forthright. His staff, especially Cynthia, made me feel at home and at ease. My operation was in March and every follow appointment up has been fantastic. By the way, they look FABULOUS!! I and my husband couldn't be more pleased. I highly, highly recommend Dr. Sessions, so much that my husband and mother will be getting a procedure done with him very soon. Picking your plastic surgeon is a big decision. If you have any questions about him, ask the staff to forward your information to Diana or Sandy. They will know who we are and we would love to answer any questions!"
D.M.
Yelp
"I had slits in my earlobes from wearing too heavy of earrings and also from wearing my earrings too tight when I was little. When I was in high school I decided to stretch my ears a little and those made the slits even worse. Since taking the gauges out I haven't been able to wear regular stud earrings and I was really self conscious about my ears when people would ask me what happened to them. I finally decided to get them fixed. After talking with a few other offices I decided I wanted to get my ears stitched here and I couldn't be happier with my choice. I just got my stitches out and my ears look perfect!! I am so happy! I also have to add that every single person I talked to in the office was great. The lady I had my consultation with, the nurse, the doctor, and the receptionist were all professional, kind and funny. Would definitely come here again if I wanted to get more work done."
K.A.
Yelp
"I have been going to Dr Sessions for 20 years. Had a breast augmentation done first. I did have some complications with my surgery.. I had a capsule in my right breast. I had 5 surgeries to try and correct the problem .. My right breast would get hard as a rock and hurt. After 2 years of this nightmare and multiple surgeries he suggested we just completely remove the right breast so it could completely heal.  I went 5 months with only one implant and would place a implant on in inside if my right bra so it would appear they were the same size. I was a ddd on one side and a b on the other ... After one final surgery my body didn't reject it completely. I had a little capsule but it was livable.  About 8 years later I started getting Botox from him. I then went back  because it was time to replace my breast it had been about 15 years. As always he's as nice as can be. I asked him about a tummy tuck he gave me great advice and 2 weeks later I looked like a new person  I had beautiful smaller breast no capsule this time. (I wanted them smaller) and a beautiful tummy. Now let me say I have seen a lot of tummy tucks and it's been about 8 years since my surgery. But I never have seen one that looks as natural and beautiful as mine.  I also sent 2 co workers to him last year one got a tummy tuck and both got their Brest done.. They loved him. I will be going in the next few months for my eyes..  Thanks you for being awesome Dr Sessions and your entire wonderful staff."
N.M.
Yelp
"I had my tummy tuck and lipo sculpting .. I have to say he is the best !!!! Dr. Session goes out of his way to make sure your doing good and feel good .. He will advise you what's surgeries he recommends for your body type .... The staff is awesome so is chyntia ... I feel very welcomed every time I visit .. Will not trade Dr. Session for any other Dr..."
E.V.
Yelp